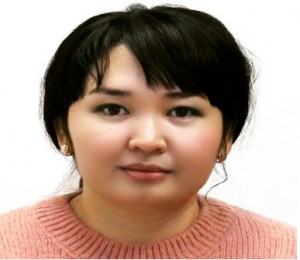 Zhantuganova Tolkyn Sarsenbayevna
Position: Assistant of the Department of "Communication Technologies and Systems"
Basic education:
- electrical engineer, specialty "Electric drive and automation of technological processes"(2003);
- Master's degree in Instrument Engineering (2016);
Zhantuganova Tolkyn Sarsenbayevna has been working at the Department of "Technologies and Communication Systems" since 2023. Work experience-more than 10 years. He teaches in the disciplines of "Electronics, circuitry of analog devices", "Radio automation, radio relay and satellite stations", "Metrology, standardization and certification", "Electromagnetic complex of radio electronic means", "Optical communication systems in telecommunications".
She is the author of more than 50 publications, including existing impact factors included in international databases (RSCI, Scopus), including 17 electronic textbooks and Internet versions, 5 innovative patents, 6 intellectual property certificates, 8 textbooks, 4 monographs.
Phone: 8 (7212) 56-75-94, 2060
Email address: zhayda@mail.ru