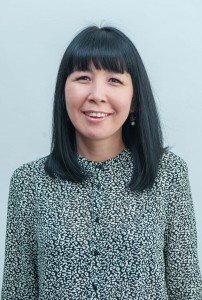 Факультеті: Машина жасау
Кафедрасы: Шет тілдері
Лауазымы: аға оқытушы
Білімі:
Базалық мамандығы:
051900 – шетел тілі: екі шетел тілі (біліктілігі: ағылшын жəне француз тілдері мұғалімі)
Еңбек өтілі: 10
Ғылыми бағыты мен мамандану саласы: көптілді білім берудің проблемалары,  мəдениаралық қарым-қатынасты оқытудың проблемалары.
Біліктілігін жетілдірутуралымəлімет:
2008 ж. – «English as a second language» семинар (Karaganda Association Teachers of English);
2013 ж.– «Using minimum resources to maximum effect» семинар (Macmillan)
2013 ж.– ғылыми-практикалық семинар «Иноязычный акцент в английском языке: как нас слышат британцы» (Новосібір мемлекеттік педагогикалықъ университеті);
2014 ж.- ғылыми-практикалық семинар «Проникновение английского языка в иную культуру» (Тамбов мемлекеттік техникалық университеті).
Оқитын пәндері : «Шетел тілі (Ағылшын тілі)», Ағылшын тілінің базалық курсы, "Кəсіби-бағытталған шетел тілі", «Кəсіби қызметтегі шетел тілі».
Басылымдардыңжалпысаны: 15 ғылымимақала
1. Ethnolinguodidactic approach as methodological support of polylingual education.
2. Terminological fund of theoretical-methodological conceptualisation of multilingual education.
3. To the question of formation of the polycultural personality by means of polylingual education.
4. The technology of individual polylingual culture improvement by means of internet communication.
Жұмыс телефоны: 56-59-32
Ішкі телефон: 11-52
E-mail: zh.tentekbaeva@kstu.kz