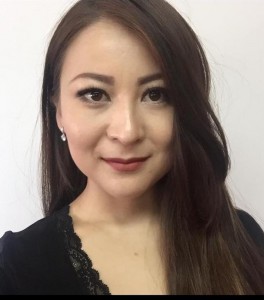 The general pedagogical experience in the system of higher education is 4 years.
In 2014, she graduated with honors from the Karaganda State Technical University (KSTU) with a degree in 5B012000 – "Vocational Training" with the qualification "Bachelor of Vocational Training". In 2017 she graduated from the magistracy in the specialty 6M012000 – "Professional training" of KSTU with the award of a master's degree in pedagogical sciences. In 2017, she graduated from the Karaganda Economic University of Kazpotrebsoyuz with a degree in 5B050800 – "Accounting and Audit" with the qualification "Bachelor of Economics and Business".
From July 2014 to September 2015, she worked as an inspector at the State Institution "Apparatus of the Akim of the city of Karaganda".
From September 2015 to August 2017 – senior laboratory assistant at the Department of Professional Education, KSTU.
From September 2021 to the present, she has been a teacher at the Department of the ANK and SHD.
Official contact information e-mail: mer.o@mail.ru