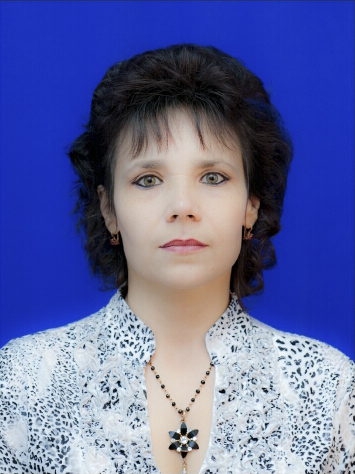 Oleynikova Alla Vasilyevna
Faculty of Innovative Technology
Academic degree: No
Academic title: Master
Position: Senior Lecturer
Biography
Oleynikova A.V. graduated from Karaganda Polytechnic Institute in 1993 with a degree in Computer Aided Design.
Since March 1994 she is an employee of KSTU, she worked as an assistant at the department of ACS.
From 1998 to 2002 she worked as an assistant of the department of AIS
From 2002 to the present, she is a senior lecturer in the ICS department.
In 2014 she defended her master's thesis on the specialty 6M070400 "Computer Engineering and Software" in KSTU. During her work, she has established herself as a conscientious, responsible worker.
Oleynikova A.V. reads courses of lectures, conducts laboratory and practical classes, publishes articles in various collections and journals, has developed and published a monograph "Managing the processes of Web-projects" and 5 textbooks, slide-lectures are certified, and 4 certificates of state registration are received copyright.
For the entire period of work, teaching, research, teaching and social work was carried out in accordance with the planned load on the department