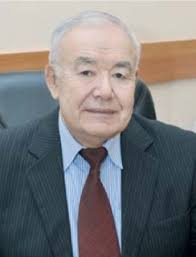 Mining faculty
Position: Professor, Doctor of Technical Sciences.
Biography
Graduated from the Kazakh Mining and Metallurgical Institute, Department of Mining in 1958, specializing in the development of mineral deposits. Production Association Karagandaugol: Director of the mine, technical director of P / O from 1958 to 1995
Awards: Order of the October Revolution, Red Banner of Labor, Friendship (Russia). Honored Worker of Kazakhstan.
Laureate: USSR State Prize, Kazakh Prize State Prize named after Academician Skochinsky.
Work phone: 56-26-19, 87015111689
Электронный адрес s.baimukhamet@gmail.com