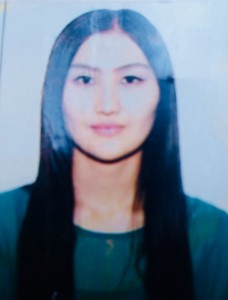 Faculty: fit
Academic degree: master of pedagogical Sciences
Position: assistant of the Department of Hicht
Biography: higher Education, 2013 graduated from E. A. Buketov Karsu with a degree in Chemistry.
Education: In 2015, she graduated from the master's degree at E. A. Buketov Karsu, specialty 6M011200 — "Chemistry".
Work experience: Since 2015 he has Been working at the Department of KSTU.
Social work: Responsible for the magistracy, curator CTOS-16-1.
Email address: akmaralka92@mail.ru