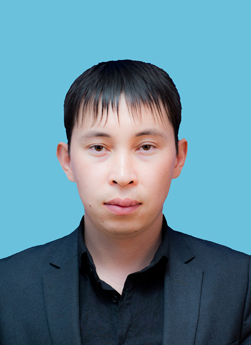 SUMMARY
Full name, date of birth: Mukhtarov Talgat Madievich, February 18, 1986
Work experience: total experience of 12 years, scientific and pedagogical experience of 10 years.
Position: Art. Teacher of the Department of TT and LS
What university, for what specialty and when he graduated: 2003-2008. Karaganda State Technical University, specialty 300440 – "Traffic Management";
Academic degree, academic title. academic degree: Master of Science in the specialty magistracy 6M090100 – "The organization of traffic and the operation of transport", 2010-2013. KSTU.
Work in departments, including dates of employment and positions held:
2008 – 2009 Engineer of the Department "Automobile Transport";
2009-2010 Assistant of the Department "Automobile Transport";
In the period from 2010 to 2013, he studied at the magistracy of KSTU, worked part-time as a teacher at the college of KarSU named after Academician E.A. Buketov, Assistant of the Department "Automobile Transport";
2013-2015 teacher of the department "Automobile Transport";
From 2015 to the present, art. Lecturer, Department of TЕ and LS.
Main research interests: Ways to improve road safety in road transport.
Main publications: author and co-author of a number of e-learning tools, educational and methodical literature.
Subjects read in the academic year: Conducts lectures, practical and laboratory classes in the following disciplines: "Fundamentals of TETT", "Traffic safety in transport", "Transport logistics", "Оrganization of production and management of the enterprise", leads theses and production practice.
Advanced training: In 2015-2019, he completed a training seminar on engineering pedagogy, an internship at the base of AP №3 LLP in Karaganda.
Contacts: office. 56-59-32 (ext. 2049), muhtarov@inbox.ru
Resources of the Republican Interuniversity Electronic Library 
Инженерная инфраструктура автомагистралей и дорог общего пользования
Методы и средства управления дорожным движением