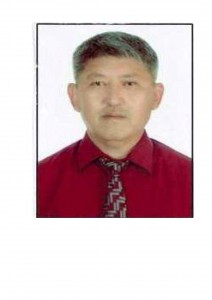 Lecturer of the Department of Building Materials and Technology
Education:
Moscow Institute of management, specialty «Organization of management in construction» 1983-1988 y.
Qualification:
Construction management engineer
Experience: Production experience – 20year1988-1991 y. He engineer on work rationing, lead engineer, industrial Trust «Кайрактытяжстрой»;1991-1993 y. – The head of SIC "Zhetygen", Almaty;1993-1995 y. – Deputy head of LLP "BIIK", Almaty;1995-1996 y. – Deputy head of JSC "Balkhash-Susini" Balkhash;1996-1998 y.- Construction site supervisor and TVs PC "Karabulak";

1998-2000 y.- Head of construction company"KIM" LLP Shymkent;

2000-2008 y.- IE Balkhash.

Scientific and pedagogical experience-5 years

2014-2018 y. – teacher of BMPC CHOU "Information educational technologies";

2018 – to the present time-teacher of the Department "Building materials and technologies" of KTU.
Advanced training:
08.02.2018 y. – Certificate № 00612/2018 – Teacher of the new formation;
The list of readable disciplines:
Technology of construction production 1, Technology of construction of buildings and structures, Calculation and development of elements of the stroygenplan, Installation of special structures, soil Mechanics, Geotechnics 1
 Work phone: 8 (7212) 56-59-32
Internal phone: 1037
E-mail:erlan.kusain@mail.ru