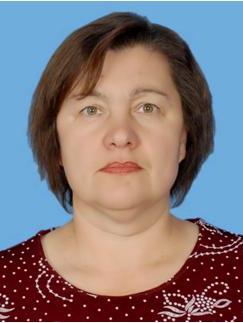 Date of birth: 06.07.1958
Teaching at the University: 12 years
Education,specialty, qualification, year of graduation: Mathematics(1981)
Professional development in the field of pedagogy for the last 5 years (year, theme, place PC + copy of the certificate) :
1) " Modern approaches to the organization of educational work in a technical University for the 2012-2013 academic year"
2) " Innovations and ways to improve telecommunication systems "(36 hours)
3) " Design, construction and technical operation of fiber-optic communication line»
4)"Қазақстан мобильді байланыс нарығында ақпараттық озат технологиялар" (36 hours)
5)"Introduction to GSM''
6) "Portfolio of the company x NET', " Switches. Routers. Basics of network construction ""Cisco Service contracts", "Comparative review of HP,Cisco,IBM, Fuji servers", " data storage Systems. SAN networks", "Microsoft SOFTWARE", "uninterruptible power supply of APC", " video surveillance Solutions" (72 hours)
Senior teacher G. A. Belik has 3 educational guidance, 7 instructional video lectures. Reads lectures on disciplines "Modeling of systems and networks of telecommunications", "fundamentals of computer-aided design and telecommunications", "Teletraffic Theory", "Information and measuring equipment and radio measurements", "management complexes of electric communication".
Publications:
Радиотехника, электроника и телекоммуникации 1
Безопасность сетей на базе межсетевых экранов D-Link
Построение сетей Ethernet на базе оборудования D-Link
Моделирование систем и сетей телекоммуникаций
Системы массового обслуживания в сетях телекоммуникации
Радиотехника, электроника и телекоммуникации 2
Управляющие комплексы электросвязи и организация технической эксплуатации