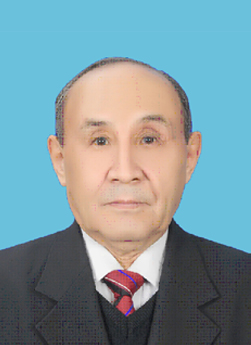 Full name, date of birth: Aubekerov Nariman Aubekerovich, December 29, 1938 of birth.
Work experience: total length of service – 58 years, scientific and pedagogical experience is 54 years.
Position: Professor of the Department "Transport Engineering and Logistics Systems".
What university, for what specialty and when he graduated: Kazakh State Agricultural Institute, 1960
Academic degree, academic title, academic degree: Candidate of Technical Sciences
Work in departments, including dates of employment and positions held:
1960 – 1964 Lecturer, Department of Tractors and Automobiles of the Kazakh State Agricultural Institute.
1964 – 1967 – full-time postgraduate study of the Moscow Automobile and Highway Institute at the Department of Automobiles.
From 1967 to 1993 worked as an assistant, senior lecturer, associate professor, head of the department "Automobile Transport" at KSTU.
1993-2002 – Professor, Head of the Department of "Automobile Transport" of the Almaty Road Institute (since 1996, KazATK) .
From 2002 to the present – Professor of the Department of TTLS.
Main research interests: scientific and technical basis for ensuring the operational reliability of cars
Main publications: more than 150 papers
Items read in the school year:
Training: -
Contact details: office. 56-59-32 (ext. 2049)
Resources of the Republican Interuniversity Electronic Library
Базовые шасси транспортной техники
Надежность транспортной техники