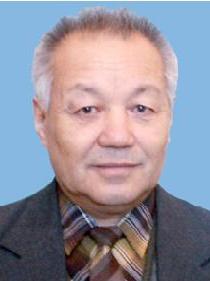 Date of birth: 28.12.1935
Academic degree, academic title: doctor of technical Sciences – 1993, Professor – 2002.
Teaching at the University: 22 years
Education: electrification and automation of mining engineer, electrical engineer (1958),
Professional development in the field of pedagogy for the last 5 years (year, theme, place PC + copy of the certificate) :
1) " Innovations and ways to improve telecommunication systems "(36 hours)
2)" Қазақстан мобильді байланыс нарығында ақпараттық озат технологиялар" (36 hours)
3)"Introduction to GSM''
4) "Portfolio of the company x NET', " Switches. Routers. Basics of network construction ""Cisco Service contracts", "Comparative review of HP,Cisco,IBM, Fuji servers", " data storage Systems. SAN networks", "Microsoft SOFTWARE", "uninterruptible power supply of APC", " video surveillance Solutions" (72 hours)
Professor, doctor of technical Sciences. He published 115 scientific works, 20 of which are copyright certificates for inventions, 7 monographs (2 in Kazakh, 5 in russian). Trained four doctors of technical Sciences. He was awarded two diplomas and gratitude of the Minister of education of the Kazakh SSR. Lectures on the discipline "Switching Systems" and etc.
Lectures: